Effingham, IL: Vantage Outsourcing, the nation's premier provider of mobile cataract surgery solutions for Hospitals and Ambulatory Surgery Centers, is excited to announce the addition of Bridgett Franks and Michael Murphy as senior surgical sales representatives. Vantage is excited about the future with these investments being made in high-performing business development professionals and is confident it will yield expansion in our client portfolio.
Brad Hill, the CEO, said: "Every day I read about staffing challenges within the health care industry, I am pleased our sales and human resources teams identified and attracted high caliber individuals such as Bridgett and Michael."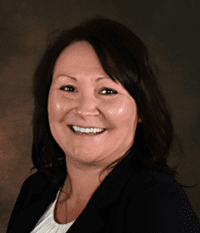 For eight years, Bridgett served as a Certified Surgical Technologist and Eye Scrub Coordinator at Trinity Regional Health in Moline, IL. She was previously an Account Executive for Abbott Medical Optics for more than seven years, managing the Western and Central Illinois territory, and winning multiple awards, including President's Club. For the next six years, Bridgett was in a sales role with Iridex in Illinois and Missouri, offering new Laser Technology supporting Retina and Glaucoma procedures.
Sean O'Donnell, Chief Growth Officer, added: "One of our valued channel partners, Bausch and Lomb, referred Bridgett to Vantage, and we are grateful for the introduction. Bridgett has over 20 years in the Ophthalmology arena and is passionate about utilizing her industry relationships to identify opportunities for Vantage to improve access to high-quality surgical solutions. She has a diverse background, previously serving as a certified surgical technician, an account manager, and a sales representative ensuring her ability to drive market share for Vantage."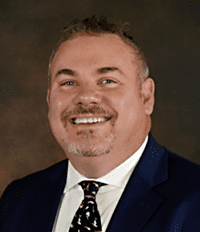 Michael brings two decades of experience to Vantage after providing innovative surgical solutions to orthopedic surgeons, hospitals, and ASCs, to advance patient care. For the last 15 years, Michael has owned and operated an orthopedic distributorship, expanding new markets for various brands throughout the greater Chicago area. Michael holds a B.S. from Augustana College in Rock Island, Illinois.
O'Donnell added: "Vantage has been intentional about its online marketing efforts, and we are fortunate to have met Michael via LinkedIn. As an entrepreneur, Michael sought an alternative to the orthopedic space he has been involved with for many years. And, as a fierce competitor and a youth sports coach, Michael has the competitive spirit and grit to be a major contributor in our Central Region."
About Vantage Outsourcing
Vantage has been a leading ophthalmology surgical service provider for 30 years operating in 23 states. A portfolio company within Pharos Capital Group, Vantage deploys state-of-the-art cataract surgery equipment, IOLs, instrumentation, disposables, expert staff, and supplies, enabling hospitals, surgery centers, and physicians to provide local communities with the highest quality cataract surgery.