Experience.
Delivered.
Vantage makes specialty procedures accessible and convenient and enables you to deliver complete care in a location your patients trust.
Experience.
Delivered.
Vantage makes specialty procedures accessible and convenient and enables you to deliver complete care in a location your patients trust.
CONNECT
We build deep connections by understanding client's challenges and demands.
EQUIP
We equip our clients with everything you need to deliver great care.
POSITION
We position our clients to be where people in their community turn to for care.
EMPOWER
We empower every member of our team, and yours, to deliver excellence.
Great patient experiences are the foundation for lifetime relationships
Vantage focuses on every detail of the specialty surgery day, curating exactly what the surgeon needs to create an exceptional experience for their patients.
Our proven results with 23,000+ procedures each year provide us with the insights to provide the right solution for our clients, every time
We understand our clients' unique demands, and those of the industry, by being in the trenches, anticipating their needs at every turn
We bring what you need, when you need it, so there is no idle equipment or supplies, and no unnecessary CapEx
We fortify your relationships with patients by making it possible to deliver the care they need right within your community
We are brand agnostic so we can meet the unique and specific needs of every surgeon and every procedure
We know facilities need more than a "roll-in and roll-out" solution. We equip our clients with state-of-the art technology, equipment, and resources that enable an impeccable experience for their surgeons and their patients.

CLINICAL
Vantage brings a clinical point of view that allows us to anticipate deliverables and resources required and prepare them for each surgeon and case.

TECHNICAL
Our expertise and industry knowledge within the specialty areas we serve means your surgeons are using the latest technologies and resources to achieve optimal results.

FINANCIAL
You work hard to create lifetime relationships with the people in your community. We ensure you meet all their needs by equipping you to deliver complete care.

You schedule your monthly specialty surgery days with your patients to deliver care right in their own community. Don't have a specialty surgeon to support your demand? No worries, we can help.

Our account management team works with your surgeons to curate a kit for each procedure planned for the day, based on the unique needs of the patient and procedure. We know there is no "one-size-fits-all" approach — we gather the equipment and supplies in accordance with the surgeon's exact specifications. No need to settle on a single brand or what's available.

On surgery day, our on-site team arrives well in advance of your clinicians to get everything in place and are the last ones to go, leaving your OR better than we found it.

Everything supplied and utilized is carefully documented to allow for quick and clean billing. You pay us after you've been paid, which is typically within 15 days.
Testimonials
Don't take our word for it. Our stellar clients speak volumes.
We have the absolute full trust in Vantage's partnership to expand our Ophthalmology presence in the community.
Vantage is additive to our team in many ways. From being another set of hands in the OR to eliminating concerns around storage and supply chain, Vantage's professionalism and follow-through allows us to better serve our community.
Vantage isn't only there to bring devices and products; they play a major role in ensuring a smooth surgery flow. I know my doctors will have everything they need to deliver great care to our patients. And, I appreciate the peace of mind Vantage gives me and my surgeons.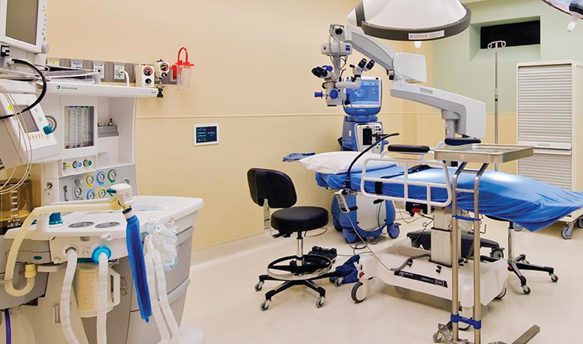 SURGICAL FACILITIES
The success of a surgery unit hinges on providing quality care, working efficiently, and controlling costs. Vantage Surgical Solutions helps our facility partners realize their full profit potential. Vantage makes it easy to test a specialty market and improve efficiencies with less risk. By partnering with Vantage, you are freed of the financial risk involved in purchasing surgical equipment, instruments and supplies and can give your surgeons and patients exactly what they need.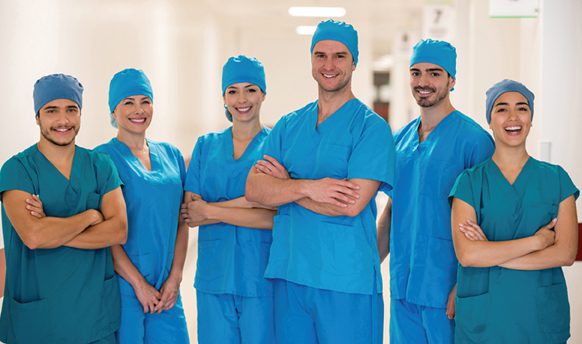 surgeons
Successful specialty surgeons manage multiple priorities, including providing quality care, staying current with the latest technologies and surgical techniques, and maintaining good relationships with their referral base. Because of Vantage's specialty expertise, we can empower our physician partners with the latest innovations, ensure every detail is covered for a smooth surgery day, and boost your referral base so you can increase the number of quality surgeries you perform within your community.
We've Got You Covered
For nearly three decades, Vantage has delivered exceptional specialty surgical services. We have been deeply entrenched in the ophthalmology/cataract specialty area, fortifying surgical facilities with the most cost-effective and efficient way to deploy specialty surgical care that includes the latest equipment, IOLs, instrumentation, disposables and other supplies needed for procedure. Our expert, on-site Specialty Surgical Technicians are by your side to provide technical equipment knowledge and expertise, and an additional set of eyes, ears, and hands to help your OR staff.