EXPERIENCE

Hospitals/ASCs
HAPPY PATIENTS AND
PHYSICIANS. DELIVERED.
Serve the specialty surgical needs of your physicians and your communities without capital or wasted supply costs.

EXPERIENCE

Hospitals/ASCs
HAPPY PATIENTS AND PHYSICIANS. DELIVERED.

Specialty Surgery. Modern Equipment. No upfront investment.
Vantage allows hospitals and ambulatory surgery centers to deliver planned specialty surgery to their community using the most modern equipment without making a huge investment for one or two ORs. With Vantage, you can equip your surgeons with exactly what they want and need and are charged only when they use it.
Add specialty surgery such as cataract surgery to your services without the upfront investment of expensive surgical equipment, surgical instruments, or specialty supplies.
Always provide your surgeons with the latest in equipment and technology.
Run your existing OR without the headaches of equipment maintenance and surgical product inventory management.
Accommodate your team of multiple surgeons with their preferences of surgical equipment,
products, and instruments.
Meet your budgetary goals of improved OR efficiencies.
Test a specialty surgery market and improve efficiencies with less risk.
Enjoy the freedom from financial risk with no upfront CapEx or logistical worries.
No storage or idle equipment and supplies.
Because we are brand agnostic, you aren't tied to a specific manufacturer.
Our on-site specialty technicians ensure everything that is needed for each procedure is exactly where it needs to be. And, they are by the surgeon's side every step of the way.
Every detail. Delivered.
Vantage surgical personnel are trained to be a knowledgeable, helpful and experienced extra set of hands in the operating room.
On surgery day, your tech will:
Check supplies and equipment needed for the surgical procedure
Assist scrubs with gowns and gloves
Assist staff with the opening of sterile products
Prepare surgical products before each procedure to ensure maximum efficiency
Clean equipment between patients and before sterilization procedures
Assist other members of the OR team with cleaning and prepping of room for the next patient
Stand by the surgeon throughout to observe and offer guidance as needed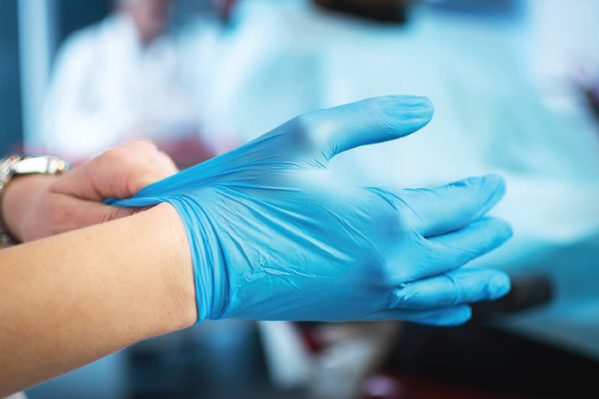 Vantage surgical personnel are professionals. We conduct all necessary screenings and background checks during the hiring process. After an employee has completed the required screening process, they begin their training to become experts in using and maintaining the equipment and products as well as in-depth safety and compliance procedures. In addition, they become experts in the unique protocols and workflows of your facility and your surgeons.