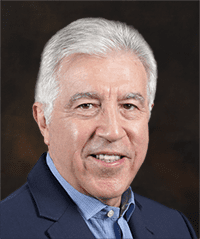 Effingham, Illinois: Vantage is excited to announce the addition of Jim Keriotis to the role of Senior Surgical Sales Representative where he will be instrumental to the client growth of the Vantage organization.
Brad Hill, CEO, said: "Vantage is poised for hyper-growth and expanding our greatest asset, people, will undoubtedly propel our organization's foundation that Ann Deters originally established more than 25 years ago. I'm very excited about the professional caliber Jim brings to the marketplace and can't wait to observe his success."
Sean O'Donnell, Chief Growth Officer, added: "This addition to the team has the heart, experience, and desire to succeed. The former CEO of IBM, Thomas Watson Sr., eloquently once said: To be successful, you have to have your heart in your business and your business in your heart. Jim brings unique attributes to our team that will undoubtedly expand our pipeline."
Jim Keriotis lives in Texas and has more than 25 years of experience as a business development professional. Jim previously sold high-end ophthalmology equipment to physicians, hospitals, and ambulatory surgery centers. Keriotis holds a Bachelor of Sciences degree in Psychology and a Master's degree in School Psychology from Texas State University. Jim is responsible for expanding our portfolio in Texas and Oklahoma.
About Vantage Outsourcing
Vantage has been a leading ophthalmology surgical service provider for over 25 years operating in 20-plus states. Vantage deploys state-of-the-art cataract surgery equipment, IOLs, instrumentation, disposables, expert staff, and supplies, enabling hospitals, surgery centers, and physicians to provide local communities with the highest quality cataract surgery.