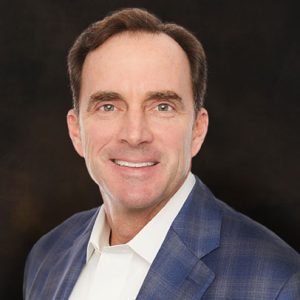 Effingham, Illinois: Vantage Outsourcing and its parent company, Vantage Technology Holdings, Inc., announced the addition of Sean O'Donnell to its leadership team. Mr. O'Donnell will serve as the Chief Growth Officer and be responsible for the expansion of market share and enterprise value. With the ongoing support from Pharos Capital, Vantage Outsourcing continues to grow and expand its team to support the anticipated growth.
Vantage Outsourcing Chief Executive Officer, Brad Hill, commented: "In response to the continued growth within the outpatient ophthalmology market, we have made significant investments in the form of people and technology to support the expansion of our organization. In order to ensure the success of this endeavor, we approached Sean as a healthcare industry veteran to bring his winning philosophy to the team and assist with the organic and acquisitive growth anticipated. I previously worked with Sean at another healthcare services organization and am confident his professional attributes will add a positive dimension to the breadth of our rapidly-expanding executive leadership team."
Sean added: "I'm very excited about working with Brad again and his senior leadership team at Vantage Outsourcing. The commitment to expansion is obvious and I welcome the challenge to enhance the productivity of our current tenured staff while recruiting and educating new sales representatives to expand our geographical reach. There is no better time to bring a full continuum of surgical services to hospitals and ambulatory surgery centers through superior technology and surgical support staff that improve access to care while delivering a new revenue stream."
Brad Hill continued: "As hospitals struggle to manage increasing costs, staffing constraints, and reduced reimbursement amidst a pandemic, they are seeking unique ways to drive efficiencies and create alternative revenue streams. Vantage is well poised to fill the gap through high-demand cataract surgery with a low barrier of entry for our clients. Sean's proven experience in developing business development professionals will help Vantage with meeting the increased payer demands for high-quality outpatient surgery while improving outcomes for both patients and providers."
About Vantage Outsourcing
Vantage has been a leading ophthalmology surgical service provider for over 25 years operating in 20-plus states. Vantage deploys state-of-the-art cataract surgery equipment, IOLs, instrumentation, disposables, expert staff, and supplies, enabling hospitals, surgery centers, and physicians to provide local communities with the highest quality cataract surgery.