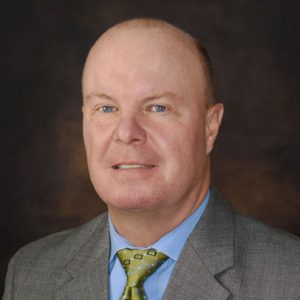 Chris Fields joins Add Owen in the newly created position of RVP-Sales and will be responsible for the Eastern Region of the US, overseeing sales and business development efforts for the region. He will lead a team of highly skilled sales professionals supporting the growth initiatives of Vantage throughout the Northeast and Southeast. His leadership will continue to advance Vantage's Vision of leading advanced healthcare solutions and providing superior customer service to our patients, facilities, and surgeons.
Chris has been with Vantage as an Account Executive since 2018 and has been instrumental in our growth in the NC, SC, VA, and GA markets. He has extensive knowledge of the Ophthalmic space and has built a tremendous network of facility and surgeon partners comprising one of the fastest-growing markets for Vantage services. Chris's broad knowledge of the Medical/Hospital market comes from his vast medical device and capital equipment sales experience. This experience will help him lead and develop a highly skilled surgical sales team in the Eastern Region focused on advancing Vantage's Vision of being the market leader in surgical solutions.
Congratulations, Chris! Vantage looks forward to the benefits that your sales experience, mentoring, and leadership skills will bring to your team and the creation of unprecedented growth through your guidance in the Eastern Region!
Vantage has been a leading ophthalmology surgical service provider for over 25 years operating in 20-plus states. Vantage deploys state-of-the-art cataract surgery equipment, IOLs, instrumentation, disposables, expert staff, and supplies, enabling hospitals, surgery centers, and physicians to provide local communities with the highest quality cataract surgery.