V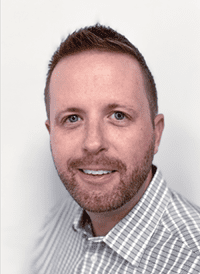 antage is pleased to announce the promotion of Kyle Sheeley to Clinical Manager I. Kyle will be the first of many localized operations leaders throughout the US. His leadership will continue to advance Vantage's Vision of leading advanced healthcare solutions and providing superior customer service to our patients, facilities, and surgeons.
Kyle, a Certified Surgical Technologist, has extensive experience in the surgical environment and over a decade of involvement in the Ophthalmic space. Coupled with his excellent leadership qualities, Kyle is ready to elevate and innovate our already superior services. Hardworking, determined, and passionate to exceed his personal goals, Kyle is a tremendous asset to Vantage.
Congratulations to Kyle! You are going to do great things!
Vantage has been a leading cataract surgical service provider for over 25 years operating in 20-plus states. Vantage deploys state-of-the-art cataract surgery equipment, IOLs, instrumentation, disposables, expert staff, and supplies, enabling hospitals, surgery centers, and physicians to provide their communities with the highest quality cataract surgery.