SPECIALTIES

VANTAGE View
A WHOLE NEW
VIEW OF SUCCESS
VANTAGE View delivers gastrointestinal
solutions tailored to the unique needs
of your proceduralists and your patients.

SPECIALTIES

VANTAGE Clear

The time is now.
The last of baby boomers are nearing 60 and the aging population is exploding over the next several years. Couple that with the recommended age for colonoscopy screening now being established at age 45, and the market for gastrointestinal screenings and procedures is nearing 60 million people. Vantage Surgical Solutions is responding to the demand by leveraging our mobilized surgical machine to bring gastrointestinal procedures like diagnostic colonoscopies and esophagogastroduodenoscopies (EGDs) to rural markets.
Vantage partners with rural hospitals and ambulatory surgery centers to equip them with state-of-the-art equipment and supplies so that they can meet the important healthcare demands of their aging population. And we do it with no capital outlay required. WIth Vantage, hospitals and ASCs can hit the ground running with a fully equipped surgical suite designed specifically for GI procedures. We bill you for the supplies used for the procedures scheduled so there is nothing to inventory or store at your facility.
Advanced Technology Colonoscopes and Gastroscopes
Endo Towers
Argo Plasma Coagulation Units
GI Carts
Flushing Pumps
Insufflators
Specialty Surgical Support Services
Scheduling Assistance
Referral Development
Physician Recruitment Assistance
Vantage has delivered surgical solutions in specialty areas for more than 30 years. We've got delivering great experiences down to a science.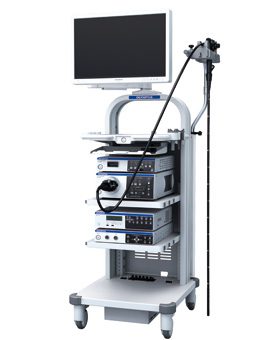 OUR EQUIPMENT
Try the latest Olympus HP 190 scope with no risk or purchase required.
Arm your proceduralists with the equipment and resources they've always dreamed of. The results? Better outcomes for patients. Happier providers.